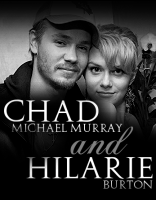 One Tree Hill
soundtrack

US List Price: $18.98 CD


Friends with Benefit: Vol. 2
soundtrack

US List Price: $18.98 CD


The Road Mix: Vol. 3
soundtrack

US List Price: $12.97 CD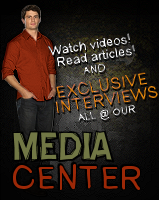 In the original unaired Pilot episode, the character of Haley had not yet been created. Instead Lucas' best friend Reagan was played Samantha Shelton. When the Pilot was re-shot to be aired on The WB, Bethany Joy Galeotti had be cast as Haley.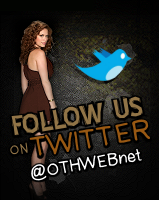 Read all about the cast of "One Tree Hill" ---
CHAD MICHAEL MURRAY - JAMES LAFFERTY - HILARIE BURTON - BETHANY JOY GALEOTTI
PAUL JOHANSSON - SOPHIA BUSH - AUSTIN NICHOLS - SHANTEL VANSANTEN - ROBERT BUCKLEY
LEE NORRIS - JANA KRAMER - JACKSON BRUNDAGE - LISA GOLDSTEIN - ANTWON TANNER
BARBARA ALYN WOODS - DANNEEL HARRIS - BARRY CORBIN - CRAIG SHEFFER - MOIRA KELLY - GUEST STARS
CHAD MICHAEL MURRAY as "Lucas Scott"
D.O.B.: August 24, 1981
Hometown: Buffalo, New York
Familiar to The WB audiences from his roles on "Dawson's Creek" and "Gilmore Girls", Murray lands his first leading role in "One Tree Hill" as Lucas Scott, a brooding intellectual who is struggling to find his place in Tree Hill. After college Lucas found small success with his first novel and after returning to Tree Hill to coach the Ravens basketball team, he reconnected with his now wife, Peyton Sawyer with whom he has a daughter.

Born and raised in Buffalo, New York, Murray found a ready audience early in life. When he was 4, the young ham performed skits and sang made-up songs for his large family, which includes four brothers and a sister. At age 15, a high school football injury landed him in a hospital, where a nurse encouraged him to pursue a modeling career. Two years later, Murray won a scholarship from a modeling agency in Buffalo to attend a modeling convention in Orlando. There, an agent spotted him and brought him to Los Angeles.

Murray started modeling for such clients as Sketchers, Tommy Hilfiger and Gucci. His first television role soon followed, with a guest appearance on Diagnosis Murder. Shortly after, Murray won the role of Tristan, Rory's overconfident classmate, on "Gilmore Girls". After one season on the show, he moved to Wilmington, North Carolina to play Katie Holmes' love interest in "Dawson's Creek". Other television credits include the movie Aftermath with Meredith Baxter Birney and Robert Urich and the title role in The WB's "The Lone Ranger".

On the big screen Murray recently starred as the lead in Joel Silver's remake of "House Of Wax," opposite Elisha Cuthbert. He starred as Prince Charming in Warner Bros' "A Cinderella Story," opposite Hilary Duff and co-starred in Disney's critically acclaimed remake of "Freaky Friday," opposite Jamie Lee Curtis and Lindsay Lohan.

Murray was last seen on the big screen starring opposite Curtis '50 Cent' Jackson, Samuel L. Jackson, and Jessica Biel in "Home of the Brave", the 2006 war film set in Iraq.

Currently living in Los Angeles with his fiancée Kenzie Dalton, a model he met while filming "One Tree Hill", Murray is a natural athlete. His favorite sports are football and basketball. He is also an anti-drug role model for kids and is active in charities for children and teens.

Since his departure from "One Tree Hill", Chad has kept busy by finishing his graphic novel which is scheduled from a release in 2010. He can next be seen in the made-for-television movies, "Lies in Plain Sight" with Rosie Perez for the Lifetime Network and ABC Family's "Ex-Mas Carol" which he'll star alongside Ashley Benson and Christina Milian.


NOTE: Chad's final episode of "One Tree Hill" was in #6.24 "Remember Me As a Time of Day", the sixth season finale.
Check out Chad Michael Murray's filmography at IMDB.com.
JAMES LAFFERTY as "Nathan Scott"

D.O.B.: July 25, 1985
Hometown: Hemet, California

James Lafferty plays Nathan Scott, an arrogant, assured star basketball player, turned friend, loving husband to Haley, and father to Jamie ... the favored son of Dan Scott (Paul Johansson) and half-brother to Lucas (Chad Michael Murray) on the hit drama "One Tree Hill". Nathan is a character who has realized his lifelong dream of playing in the NBA, and now must adjust to this new reality and all of the rewards and pitfalls that come with it.

Born and raised in Hemet, California, Lafferty spent much of his childhood hanging out with friends and his younger brother, Stuart, taking acting classes and playing basketball, his two passions in life.

Lafferty is an avid basketball fan and, similar to his character, a star player. He successfully balanced a high school education and starting spot on his varsity basketball team (he was awarded the MVP award) with his burgeoning acting career, landing a starring role opposite Ron Pearlman in the independent feature "Boys on the Run."

The sitcom "Emeril" gave Lafferty his first series regular role as the son of Emeril's character. He followed that up with ESPN's "A Season on the Brink." Lafferty's role in the film was a prelude to his "One Tree Hill" role, since he was able to first showcase his basketball prowess in front of the cameras. Starring opposite Brian Dennehy, Lafferty played Steve Alford, the star player of the Indiana Hoosiers basketball team. He has also made guest appearances on "Once and Again," "Boston Public" and most recently, HBO's "Unscripted."

Outside of the "One Tree Hill", Lafferty's attention is focused on developing and producing documentary and film projects through his production banner, Swingman Productions. He also is the President of SportsArc, a sports-related film and television production house. SportsArc is currently filming a documentary and is in pre-production for a series to be aired this winter.

Lafferty continues to be involved with numerous charities in the Wilmington, North Carolina area, raising money and awareness for the Wilmington Family UMCA, St. Jude Children's Research Hospital and Winnie's Garden, amongst other local organizations.

Lafferty currently resides in Wilmington, North Carolina where "One Tree Hill" films.
Read our EXCLUSIVE interview with James!
Check out James Lafferty's filmography at IMDB.com.
HILARIE BURTON as "Peyton Sawyer Scott"

D.O.B.: July 1, 1982
Hometown: Loudoun County, Virginia
Hilarie Burton plays Peyton Sawyer, smart, fiercely independent, beautiful indie record company owner on the hit drama "One Tree Hill." After struggling to find her place in the world, Peyton found her way back to Lucas Scott, her husband and the father of her daughter Sawyer.

Audiences are familiar with Burton from her work as one of MTV's hottest VJs. With a presence in network and cable TV, radio and soon, the big screen, she is one of the hottest young stars of today.

As a former host of "TRL," MTV's wildly popular request show, and various MTV specials, Burton interviewed the most talked-about people in entertainment, from Angelina Jolie to Britney Spears.

Born and raised in Loudoun County, Virginia, with her three brothers, Burton developed a passion for acting early in life. Shortly after moving to New York to pursue her dream, she landed the coveted job of VJ at MTV and her role on "One Tree Hill".

Burton gained wider recognition with leading roles in the films "Our Very Own", "Solstice", and "The List". Burton played Deborah Owens, mother of Dakota Fanning's character Lily Owens, in the 2008 major motion picture "The Secret Life of Bees", based on the 2002 novel. Hilarie can next be seen in "The Sacrifice", based on another book by Robert Whitlow ("The List") and "Provinces of Night", a film based on the novel by William Gay.

She splits her time between Wilmington, North Carolina where she started a film and media production company with Kelly Tenney and Nicholas Gray and Los Angeles, California.

Burton welcomed her first child, a son named Gus, in March 2010 with actor Jeffrey Dean Morgan. She is currently working on other film and television projects, such as recurring role on the USA Network's "White Collar".

NOTE: Hilarie's final episode of "One Tree Hill" was in #6.24 "Remember Me As a Time of Day", the sixth season finale.
Read our EXCLUSIVE interview with Hilarie!
Check out Hilarie Burton's filmography at IMDB.com.
BETHANY JOY GALEOTTI as "Haley James Scott"

D.O.B.: April 2, 1981
Hometown: Bedford, Texas

Multi-talented actress and musician Bethany Joy Galeotti (née Lenz) plays Haley, the quintessential girl-next-door and best friend to Lucas Scott (Chad Michael Murray), wife of Nathan Scott (James Lafferty), mother of Jamie (Jackson Brundage), and recording artist on the hit drama "One Tree Hill."

Galeotti began her theatre career at age 7 in Dallas, Texas, as a Munchkin in a local production of "The Wizard of Oz." She went on to play Scout in "To Kill a Mockingbird," Baby June in "Gypsy," and appeared in a long string of other Dallas theatre productions. By the time she was 13, Galeotti moved with her family to New Jersey and had begun her transition from stage to screen through a series of national commercials (Eggo Waffles, Dr. Pepper and Buick, among others) and television pilots.

In her sophomore year of high school, Galeotti's talent caught the eye of a casting director for Stephen King's feature "Thinner," and she was hired to play Linda Halleck. In March of 1998, she landed a nine-episode stint on the daytime drama "Guiding Light," as Reva Shayne's teenaged clone. Her performance as the spunky and vulnerable clone earned her raves from viewers and critics alike. In 1999, while still appearing on the show, she was cast as Rose Cronin in "Mary and Rhoda," playing the daughter of Mary Tyler Moore's character in the TV movie based on the popular 1970s TV show. After two successful years on the soap opera, Galeotti headed to the West Coast and into prime time. She booked roles on "Felicity," "Charmed," "The Guardian," the Weitz brothers comedy "Off Center," "Maybe It's Me" and the pilot "Destiny" for Jerry Bruckheimer Productions. Later that year, she starred in the comedy "Bring It On, Again," a sequel to the Universal feature "Bring It On."

Galeotti was vocally trained by the Director of The Brooklyn College of Opera. She still considers herself a "musical theatre baby" and her Los Angeles stage credits include working with director Garry Marshall and Carole King on a new musical and with director Arthur Allan Seidelman on a production of "The Outsiders."

Galeotti is now a resident of Wilmington, North Carolina, where she films "One Tree Hill." She has already directed one episode of "One Tree Hill" and plans to direct more in the eighth season. She lives the rest of the year with her husband and family in Washington state, where they own a restaurant called, appropriately, Galeotti's. She is also one-half of the band Everly, founded with her friend Amber Sweeney. Everly is expected to release an album in 2011.

One of Galeotti's latest projects include bringing the New York Times best-selling novel by Nicholas Sparks and major motion picture, "The Notebook", to the stage in the musical she produced alongside Grammy-nominated producer, songwriter, and musician Ron Aniello.

Her hobbies include cooking, horseback riding, knitting, fashion and music.
Check out Bethany Joy Galeotti's filmography at IMDB.com.