ABOUT THE SHOW - FILMING LOCATIONS
- click a link to choose your destination -
ABOUT THE SHOW | The Present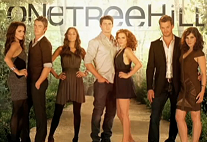 After a seventh season that saw "One Tree Hill" continue to grow and break new ground, the show enters season eight with more than 150 episodes under its belt. The new season finds Brooke Davis happier than ever. Recently engaged to Julian, her wedding will be the captivating affair one might expect from a young, beautiful, successful fashion designer. As Nathan Scott prepares for his second season in the NBA, the Scott family is expecting their second child and Haley feels as though the baby will be a girl. How will she balance her pregnancy while raising Jamie and pursuing her music career?



Also, Quinn and Clay's lives hang in the balance, the victims of a brutal attack which affects all of their friends and family. Season eight of "One Tree Hill" will explore the delicate balance that contemporary twenty-somethings face as they endeavor to build and define what their lives will be, while overcoming difficulties and embracing the good things that they sometimes take for granted, shrouded in the pursuit of someday. It will be a celebration of the most important things, among them the quest for love, laughter, health, friends, career and family: timeless pursuits that have always mattered, and matter now, in a place called Tree Hill.
ABOUT THE SHOW | The Beginning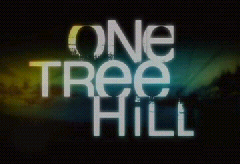 Aside from a love for hoops, it would seem that Lucas (Chad Michael Murray, Dawson's Creek, Gilmore Girls) and Nathan (James Lafferty, Emeril) are two young men with little in common, but they are bound by the dark secret that they share the same father.

Arrogant and assured, Nathan is the star of the high school basketball team and hails from a wealthy family. Quiet and driven, Lucas is the only child of a single working mom. He is also a legendary playground basketball player. After growing up on opposite sides of the tracks in the same small town of Tree Hill, North Carolina, the two boys' lives suddenly collide when a twist of fate puts Lucas on Nathan's high school basketball team and the half-brothers compete, not only for control of the court, but also for the heart of Nathan's beautiful girlfriend Peyton Sawyer (Hilarie Burton, MTV's TRL).



Lucas' transition into Nathan's world creates an instant love triangle. Peyton is an intensely private and sensitive girl. She is a gifted artist, but for now, she keeps her art hidden from the world. Although she is Nathan's girlfriend, she quickly feels a connection to Lucas. Peyton lost her mother at a young age and, like Lucas, she knows the pain of growing up without a parent. She and Lucas both see the world from an outsider's point of view.

Nathan is painfully aware of the rapport between Peyton and Lucas, and it doesn't take him long to notice that Lucas' best friend, Haley (Bethany Joy Lenz, Guiding Light) is an unusual and intriguing girl. Because of her close friendship with Lucas,

Haley finds herself suddenly forced to deal with this strange new world of wealth and privilege.

Peyton's feisty best friend, Brooke Davis (Sophia Bush, Van Wilder), is a wealthy girl who quickly sets her sights on Lucas. Both Peyton and Brooke are on the cheer squad, which binds them together, but their personalities are worlds apart. However, Brooke's sudden interest in Lucas adds to Peyton's confusion over her growing feelings for him.

While the teenagers struggle to find their places in the world, the adults in Tree Hill are dealing with the residue of decisions they made years ago. Nathan's father Dan (Paul Johansson, John Q) and Lucas' mother Karen (Moira Kelly, The West Wing) were high school sweethearts. When Karen became pregnant during their senior year, she was devastated by Dan's decision to put his own life and

career first. He went off to college on a basketball scholarship, leaving Karen behind to raise their son Lucas alone. When Dan's dream of a basketball career didn't work out, he returned to town with the wife he met in college and his new son, Nathan. Now a wealthy businessman and one of the biggest fish in the small pond of Tree Hill, Dan lives his basketball dreams through Nathan.

Dan's actions have had a ripple effect on many people in the town. While Karen struggled to raise Lucas without a father, she remained friends with Dan's older brother Keith (Craig Sheffer, A River Runs Through It). Keith is Lucas' biological uncle and has served as his surrogate father over the years. His connection to Lucas is complicated by his attraction to Karen, and he is haunted by the possibility that he and Karen might have ended up together - and the hope that they still could. Karen's entire adult life has been focused on her son, but now that

he's taking his first steps into a new world, she knows she can't protect him anymore.

Lucas and Nathan's new rivalry on and off the court has even brought back old emotions for the grizzled basketball coach, Whitey Durham (Barry Corbin, Northern Exposure). Whitey coached Nathan's father, Dan, when he was the school's star player, and now he is coaching both of Dan's sons. He knows he is partly responsible for Dan's decision to not give up his scholarship when Karen became pregnant,

and he has to juggle conflicting responsibilities and loyalties toward the two boys.

Years in the making, a deep and bitter conflict slowly unfolds as the two boys struggle to come to terms with who they really are and a father who has chosen to live vicariously through one son, while ignoring the existence of the other.



"One Tree Hill" was created by Mark Schwahn and is executive produced by Schwahn, Joe Davola, Greg Prange, Mike Tollin and Brian Robbins. "One Tree Hill" is a Mastermind Laboratories and Tollin/Robbins Production in association with Warner Bros. Television.
advertisement
LOOKING FOR MUSIC FROM AN EPISODE OF "ONE TREE HILL"?

www.OTH-Music.com
advertisement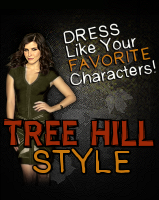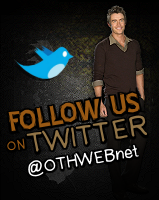 Every season of "One Tree Hill" has premiered during the month of September except season three which first aired on October 5, 2005 and season five which premiered on January 8, 2008.

The show has also jumped between airing on Monday, Tuesday, and Wednesday nights throughout the years.