One Tree Hill
soundtrack

US List Price: $18.98 CD


Friends with Benefit: Vol. 2
soundtrack

US List Price: $18.98 CD


The Road Mix: Vol. 3
soundtrack

US List Price: $12.97 CD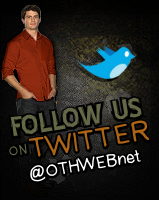 Gavin DeGraw performed the theme song "I Don't Want To Be", which was used for the first four seasons of the show. When the show fast forwarded four years into the future for the fifth season, the theme song was removed.

Each episode now begins with a black screen and the logo for the show. Previously the 'black credits' were only used for episodes that featured sensitive/violent subjects, or if an episode was too long.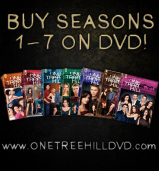 advertisement


advertisement
Read all about the cast of "One Tree Hill" ---
CHAD MICHAEL MURRAY - JAMES LAFFERTY - HILARIE BURTON - BETHANY JOY GALEOTTI
PAUL JOHANSSON - SOPHIA BUSH - AUSTIN NICHOLS - SHANTEL VANSANTEN - ROBERT BUCKLEY
LEE NORRIS - JANA KRAMER - JACKSON BRUNDAGE - LISA GOLDSTEIN - ANTWON TANNER
BARBARA ALYN WOODS - DANNEEL HARRIS - BARRY CORBIN - CRAIG SHEFFER - MOIRA KELLY - GUEST STARS
ROBERT BUCKLEY as "Clay Evans"

D.O.B.: May 2, 1981
Hometown: West Covina, California

Robert Buckley, joined the cast of The CW's hit drama "One Tree Hill" in the seventh season as Clay, a brash young sports agent who represents Nathan Scott (James Lafferty) and falls for Haley's (Bethany Joy Galeotti) sister Quinn (Shantel VanSanten).
Buckley is well known for his role as sexy Kirby Atwood on "Lipstick Jungle," opposite Brooke Shields and Kim Raver. He recently starred alongside Heather Locklear in "Flirting with 40," and had a recurring role on the CW comedy "Privileged," as magazine editor-in-chief David Besser. Buckley was also a series regular on "Fashion House" and "American Heiress." He has completed several independent movies and most recently completed the feature film "Dead of Winter."
A native Southern Californian, Buckley grew up in Claremont, California, before moving to San Diego to attend the University of California at San Diego. After earning a degree in economics, he spent a year and a half working as an economic consultant before heading to LA to pursue a career in entertainment. Buckley has worked steadily as a model in both the print and fashion worlds, working for such clients as Adidas, AG Jeans, Redken, Women's Health, Runner's World and Exercise for Men. He has also worked as a writer and freelance producer for E! News.
Check out Robert Buckley's filmography at IMDB.com.
LEE NORRIS as "Marvin 'Mouth' McFadden"

D.O.B.: September 25, 1981
Hometown: Greenville, North Carolina

Lee Norris stars as Marvin "Mouth" McFadden, the kindhearted, local sport reporter and friend to all on The CW's hit drama "One Tree Hill".

Familiar to audiences since the age of 9, Norris made his television debut in "The Torkelsons," followed by "Almost Home" and "Boy Meets World," where he quickly became a fan favorite as Stuart Minkus. Other television appearances include "October Road," "Dawson's Creek" and Telefilms' "Any Place But Home," "A Step Toward Tomorrow," "A Mother's Instinct" and "Hope," directed by Goldie Hawn.

Norris' film credits include David Fincher's critically acclaimed thriller "Zodiac," and the forthcoming true-story drama "Blood Done Sign My Name."

Norris is a graduate of Wake Forest University and splits his time between Los Angeles and Wilmington, North Carolina, where "One Tree Hill" is filmed.
Read our EXCLUSIVE interview with Lee!
Check out Lee Norris' filmography at IMDB.com.
JANA KRAMER as "Alex Dupre"

D.O.B.: December 2, 1983
Hometown: Detroit, Michigan

Jana Kramer joins the cast of The CW's hit drama "One Tree Hill" as Alex Dupre, the party girl actress who was hired as the campaign model for Brooke's (Sophia Bush) successful clothing line Clothes Over Bros, and ends up falling for Brooke's boyfriend Julian (Austin Nichols) while working on a movie together. Kramer joined the drama in its seventh season and had such a successful run as a recurring guest-star that she returns for the eighth season as a series regular.

Born and raised in Detriot, Michigan, the young actress moved out to Los Angeles to pursue her love of acting.

In just a few years Kramer had already filled her resume with numerous television roles, such as Noelle Davenport on "Friday Night Lights", Portia on the CW high school drama "90210", and Brooke on "Entourage". Kramer also appeared on "Grey's Anatomy", "Private Practice", "CSI: NY".

Kramer has starred on the big screen in films alongside Adam Sandler in "Click", Brittany Snow, Scott Porter, Jessica Stroup, Kellan Lutz, and Kramer's former husband Jonathan Schaech in 2008's "Prom Night", and the indie films "Boxboarders!" and "Laid to Rest".

While filming "Return of the Living Dead: Necropolis" in 2005 on set in Roamnia, Kramer became ill and had to have her appendix removed. Kramer was still so sick after the surgery that she stopped filming and was flown back to the states. Upon a hospital visit after her return, Kramer found out she was misdiagnosed in Romania. She actually had a life-threatening gallbladder sickness and the Romanian doctors had removed the wrong body part.

Kramer splits her time between Los Angeles, where she lives, and in Wilmington, North Carolina where "One Tree Hill" films.*

*This is a temporary biography written by OTHWebnet.
Check out Jana Kramer's filmography at IMDB.com.
JACKSON BRUNDAGE as "James Lucas Scott"

D.O.B.: November 20, 2001
Hometown: Los Angeles, California

Smart, adorable, and spunky are just a few words to describe 9-year-old Jackson Brundage, who started his acting career at the age of 5 by landing a supporting role in the movie "Lime Salted Love." Brundage currently stars as Jamie Scott, the son of Nathan and Haley (James Lafferty, Bethany Joy Galeotti) on The CW's hit drama "One Tree Hill."
Brundage's previous credits include a guest-starring role on "Las Vegas," and he has lent his voice to the Walt Disney Production of "Einstein Pals" in the role of Pablo.

When Brundage is not working, he enjoys hanging out with his brother and sister, jumping on his trampoline, and playing with the family dog in his home state of California. Brundage's other interests are golfing, skateboarding, basketball, and he has a fourth KYU brown belt in karate.
Brundage aspires to one day try his hand at directing.
Check out Jackson Brundage's filmography at IMDB.com.
LISA GOLDSTEIN as "Millicent Huxtable"

D.O.B.: July 30, 1981
Hometown: Long Island, New York

Lisa Goldstein joined the cast of The CW's hit drama "One Tree Hill" in season five as Millicent, a quirky Clothes Over Bros fashion assistant to Brooke Davis (Sophia Bush).
Goldstein appeared as Sheva Chess, opposite Jon Abrahams and Alessandro Nivola, in "Chess," the life story of legendary record producer Leonard Chess. Directed by Jerry Zaks, the film tells the story of Chess Records founder, Leonard Chess.
When she first began on "One Tree Hill" Goldstein traveled back and forth between the set of "One Tree Hill" in North Carolina and Orlando, Florida, where she played Nemo and Squirt in "Finding Nemo - The Musical" at Disney's Animal Kingdom at Walt Disney World. The show opened in January 2007 to rave reviews and is helmed by Tony Award-wining creative team Robert Lopez ("Avenue Q"), Peter Brosius and John Caraffa.
Goldstein has been performing in the theater most of her life and recent credits include Belle in "Beauty and the Beast."
Goldstein received her BFA in musical theater at Elon University. Following college she interned at several prestigious theaters, including Timothy Busfield's B Street Theatre in Sacramento, California, before moving to New York.
In her spare time, Goldstein loves to bake and exercise. She enjoys yoga, pilates, skiing and spending time with her close friends.
Check out Lisa Goldstein's filmography at IMDB.com.