One Tree Hill
soundtrack

US List Price: $18.98 CD


Friends with Benefit: Vol. 2
soundtrack

US List Price: $18.98 CD


The Road Mix: Vol. 3
soundtrack

US List Price: $12.97 CD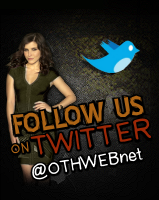 "One Tree Hill" is the longest running "teen" drama series for the WB-turned-CW network. The show premiered on The WB on September 23, 2003 and is currently in it's eighth season on The CW.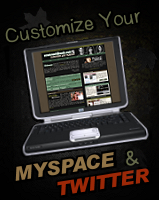 Read all about the cast of "One Tree Hill" ---
CHAD MICHAEL MURRAY - JAMES LAFFERTY - HILARIE BURTON - BETHANY JOY GALEOTTI
PAUL JOHANSSON - SOPHIA BUSH - AUSTIN NICHOLS - SHANTEL VANSANTEN - ROBERT BUCKLEY
LEE NORRIS - JANA KRAMER - JACKSON BRUNDAGE - LISA GOLDSTEIN - ANTWON TANNER
BARBARA ALYN WOODS - DANNEEL HARRIS - BARRY CORBIN - CRAIG SHEFFER - MOIRA KELLY - GUEST STARS
PAUL JOHANSSON as "Dan Scott"

D.O.B.: January 26, 1964
Hometown: Spokane, Washington

Multi-talented actor, writer and director Paul Johansson stars as Dan Scott, Lucas (Chad Michael Murray) and Nathan's (James Lafferty) father, who is struggling with a fatal heart condition, seemingly wants to put his family back together and connect with his grandson Jamie, in the hit drama "One Tree Hill." In season seven, he returned to the show as a the host of a self-help television show and married to a former classmate of his sons.

Born and raised in Spokane, Washington, Johansson was an avid athlete like his father, a former NHL player. After playing with the Canadian National team and leading his University to the Canadian College Championship game, he began contemplating a professional career in basketball overseas. Johansson chose to close the door on his athletic career and instead set his sights on Hollywood.

Making his Hollywood debut on the soap opera "Santa Barbara," he soon moved on to a succession of television roles in such shows as "Parker Lewis Canít Lose," "Beverly Hills, 90210," "Lonesome Dove: The Series," "Highlander: The Raven" and "Ed McBain's 87th Precinct." Johansson also made memorable guest appearances in "Dharma and Greg" and "The Drew Carey Show." He also had a recurring role in "The District."

On the big screen, Johansson appeared in the feature film "Alpha Dog," opposite Bruce Willis, Sharon Stone, and Justin Timberlake. He also played Sally Field's soap opera husband in the film "Soapdish." His other movie credits include "When the Party's Over," "The Big Picture," "She's So Lovely," "A Wilderness Station" and "Carnival of Souls."

As a filmmaker, Johansson wrote and directed the acclaimed 19-minute film short, "Conversations in Limbo," which opened the Toronto Short Film Festival. This film was honored at the Nashville Independent Film Festival and ultimately acquired by the Sundance Film Channel.

As a filmmaker, Johansson was awarded two Emmys for the feature film "The Incredible Mrs. Ritchie," which he both wrote and directed. The film starred Gena Rowlands and James Caan and was produced by Nick Cassavetes. He also wrote and directed the acclaimed 19-minute film short "Conversations in Limbo," which opened the Toronto Short Film Festival. This film was honored at the Nashville Independent Film Festival and ultimately acquired by the Sundance Film Channel. He's also stepped behind the camera to direct several episodes of "One Tree Hill".

Currently, Johansson lives in Los Angeles.

NOTE: As of season five, Paul's involvement with the show has been reduced to recurring guest-star status. He was last seen in episode #7.12 "Some Roads Lead Nowhere" of the seventh season.
Check out Paul Johansson's filmography at IMDB.com.
SOPHIA BUSH as "Brooke Davis"

D.O.B.: July 8, 1982
Hometown: Pasadena, California

Sophia Bush plays Brooke Davis, a feisty former cheerleader and temptress turned creator of the mega-successful clothing line "Clothes Over Bros" in the hit drama "One Tree Hill."

Born and raised in Pasadena, California, Bush developed a passion for performing while in high school. She garnered the most individual Teen Choice Awards in 2007, taking home awards in the categories of "Choice Movie Actress: Comedy," "Choice Movie Actress: Horror/Thriller" and "Choice Movie: Breakout Female."

In the seventh season of "One Tree Hill", Bush stepped behind the lens to direct her first episode.

Bush starred opposite Sean Bean in the remake of the classic horror film, "The Hitcher," produced by Michael Bay. She recently appeared in Serenade Films "The Narrows," a movie based on Tim McLoughlin's novel "Heart of the Old Country," and the romantic comedy, "Table for Three," with Brandon Routh and Jennifer Morrison.

In July 2006, she starred in the comedy "John Tucker Must Die," co-starring Jesse Metcalfe and Brittany Snow, as well as the thriller "Stay Alive," opposite Frankie Muniz and Adam Goldberg.

Bush landed her first movie role in the comedy "Van Wilder," with Ryan Reynolds. Bush also appeared in HBO's "Point of Origin," with Ray Liotta and John Leguizamo, and in the independent film "Learning Curves." She was featured in a three-episode arc on the provocative drama "Nip/Tuck."

In the summer of 2010, Bush spent some time in Germany where starred alongside Brooke Shields, Bill Nighy, and Ed Westwick in "The Chalet Girl" directed by Phil Traill. Bush then returned to the states where she filmed for other projects and assisted Global Green USA in the Gulf of Mexico for the relief of the Deepwater Horizon oil spill.

Currently splitting her time between Los Angeles, where she lives and Wilmington, North Carolina, where the series films, Bush enjoys reading, photography, and spending time with her friends.
Check out Sophia Bush's filmography at IMDB.com.
AUSTIN NICHOLS as "Julian Baker"

D.O.B.: April 24, 1980
Hometown: Ann Arbor, Michigan
Austin Nichols joined the cast of The CW's hit drama "One Tree Hill" in the sixth season as Julian Baker, a successful movie producer who is in love with Brooke (Sophia Bush).

Nichols is currently starring in "The Informers," opposite Winona Ryder and Kim Basinger. The drama is based on the Bret Easton Ellis novel set in 1983 Los Angeles, where movie executives, rock stars and other morally challenged characters mix and commingle.

Past TV credits include "John from Cincinnati," "Deadwood," where he played Wyatt Earp's younger brother, and "Prayers for Bobby."

Nichols' feature film credits include Jerry Bruckheimer's "Glory Road," opposite Josh Lucas and Derek Luke, "The Day After Tomorrow," opposite Jake Gyllenhaal, and "Wimbledon," opposite Kirsten Dunst and Paul Bettany.

In addition to his feature film roles, he has also starred the indie films "House of Usher," a contemporary adaptation of Edgar Allen Poe's short story, and "Lenexa, 1 Mile," a film about four best friends living in a small town.

Nichols, born and raised in Austin, Texas, moved to Los Angeles to study creative writing at USC. He received his bachelor of arts in English while simultaneously pursuing a career in acting. It was not long before Hollywood took notice, Nichols got his start with recurring roles on "Six Feet Under" and "Pasadena," opposite Alison Lohman.

In addition to acting and writing, Nichols comes from an impressive athletic background. He was ranked third in the world in water skiing and won the Pan American championship '97. He also enjoys golf, tennis and horseback riding, the latter inspired by his Texas upbringing and an obsession with John Ford. Nichols is a cinephile, who admires Hal Ashby and Sam Fuller.

Nichols can next be seen on the big screen in the American version of the French film "LOL: Laughing Out Loud" alongside Demi Moore, Miley Cyrus, and Ashley Greene.

Nichols currently resides in Los Angeles, California and Wilmington, North Carolina, where "One Tree Hill" films.
Check out Austin Nichol's filmography at IMDB.com.
SHANTEL VANSANTEN as "Quinn James"

D.O.B.: July 25, 1985
Hometown: Luverne, Minnesota

Shantel VanSanten joins the cast of The CW's hit drama "One Tree Hill" as Quinn James, Haley's (Bethany Joy Galeotti) successful, married older sister who shows up at a crossroads in her life.

VanSanten is an actress and model, most well-known for her appearance on the reality series "Sports Illustrated Swimsuit Model Search." She has also been seen in television movies such as "Three Wise Guys" and "Savage Spirit."

In 2008, VanSanten played Janie Sawyer alongside Mischa Barton in the movie "You and I," based on a Russian novel. The film is about a lonely American teenager (Barton) who is living in Moscow as she bonds with a local girl (VanSanten) over their mutual obsession with a Russian pop duo. VanSanten also filmed an episode of "CSI:NY," alongside Melina Kanakaredes and Eddie Cahill.

Most recently, VanSanten starred as Lori in the feature film "The Final Destination" which opened at number one at the box office in August of 2009.
Check out Shantel VanSanten's filmography at IMDB.com.