One Tree Hill
soundtrack

US List Price: $18.98 CD


Friends with Benefit: Vol. 2
soundtrack

US List Price: $18.98 CD


The Road Mix: Vol. 3
soundtrack

US List Price: $12.97 CD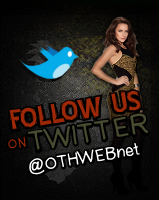 While the character of Peyton was an artist, her portrayer Hilarie Burton did not design anything Peyton ever drew or painted.

The real artist behind Peyton's artwork is Helen Williams Ward. She also designed the cover of the second "One Tree Hill" soundtrack, Friends with Benefit.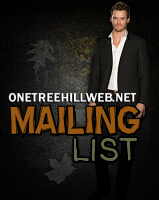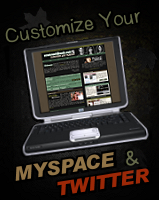 Read all about the cast of "One Tree Hill" ---
CHAD MICHAEL MURRAY - JAMES LAFFERTY - HILARIE BURTON - BETHANY JOY GALEOTTI
PAUL JOHANSSON - SOPHIA BUSH - AUSTIN NICHOLS - SHANTEL VANSANTEN - ROBERT BUCKLEY
LEE NORRIS - JANA KRAMER - JACKSON BRUNDAGE - LISA GOLDSTEIN - ANTWON TANNER
BARBARA ALYN WOODS - DANNEEL HARRIS - BARRY CORBIN - CRAIG SHEFFER - MOIRA KELLY - GUEST STARS
ANTWON TANNER as "Antwon 'Skillz' Taylor"

D.O.B.: April 14, 1975
Hometown: Chicago, Illinois

He's had a recurring role on the CW hit drama "One Tree Hill" as Antwon 'Skillz' Taylor, a best friend of the character Lucas Scott (Chad Michael Murray), but in the fourth season was added as a series regular.

Tanner's big break came when he starred in the 1996 Steve Gomer flick, "Sunset Park" about a white school teacher who takes over a talented, but undisciplined black high school basketball team that he turns into a winning team. Acting opposite actress Rhea Pearlman, Tanner played team-mate "Drano." Nearly 10 years later, and at the age of 30, Tanner would once again play a teammate of an undisciplined black high school b-ball team, as "Worm" in 2005's "Coach Carter" which he co-starred with Samuel L. Jackson.

Among Tanner's acting credits, 2004's "Never Die Alone" and 2005's "Brothers In Arms". He also had recurring guest-spot roles on "413 Hope St.", "Boston Public", "The Parkers" and "Sister, Sister".

In 2003, Tanner joined the cast of "One Tree Hill" shown on occasion at the river-court, where he hung out and played basketball with his friends that included Lucas and Mouth (Lee Norris). Not until the second season did we begin to see more of "Skillz," as he was shown more as part of Lucas' older group of friends blending in with his new crowd of friends. In the third season of "One Tree Hill" we got to know the character very well and was given more of a storyline when he joined the group of friends in more high school scenes and began dating the lovable but ditzy Tree Hill Ravens cheerleader Bevin Mirskey (Bevin Prince). When the series fast-forwarded time in the fifth season, Skillz coached the Ravens basketball team alongside Lucas and Nathan (James Lafferty).

In 2007, Tanner could be seen as a co-host on The Uptown Movie Network every month alongside Shar Jackson as they bring you Urban Classics and recent Urban Releases as their "Movie of the Month."

With a list of respectable acting credits, and a whole lot of talent it's no surprise Tanner is already taking in more roles such as a guest star appearance on "CSI: Crime Scene Investigation", and the indie horror-flick "7eventy5ive". His other film credits include, "Dead Tone", "Steppin: The Movie", "I Do...I Did!", "Pump 24/7", and the upcoming "Dysfunctional Friends". *

*This is a temporary biography written by OTHWebnet.
Check out Antwon Tanner's filmography at IMDB.com.
BARBARA ALYN WOODS as "Deb Scott"

D.O.B.: March 11, 1962
Hometown: Chicago, Illinois

No stranger to television, Barbara Alyn Woods plays Deb Scott, Nathan's (James Lafferty) single-and-ready-to-mingle mother and grandmother to Jamie Scott (Jackson Brundage).

Born and raised in Chicago, Illinois, Woods performed regularly at The Victory Gardens Theatre before moving to Los Angeles to pursue her film career.

On the big screen, Woods appeared in the feature film "Striptease," with Demi Moore. Other film credits include "Circuitry Man," "I Downloaded a Ghost," "Frankie Starlight," "The Waterdance," with Eric Stoltz, and "Flesh and Bone," with Dennis Quaid. In 2009 Woods played the role of Hannah in the indie-film, Port City.

Woods is well-known for her role on the television series "Honey, I Shrunk the Kids: The TV Show," where she played Diane Szalinski for three seasons. She has guest starred on numerous hit television shows including "American Dreams," "Providence," "Ally McBeal," "Touched by an Angel," "Murder She Wrote," "Seinfeld," "Star Trek: The Next Generation" and "Wings." In addition, Woods was a recurring character on the award-winning show "Picket Fences" and "Dream On" and starred in the telepicture "House of Secrets and Lies."

After departing from "One Tree Hill", Woods went back to Los Angeles where she booked a role on ABC's primetime series "Gates" and an episode of "Desperate Housewives".

Woods and her husband, assistant director John Lind, reside in Los Angeles and Wilmington, North Carolina with their two daughters.

NOTE: Barbara's final episode of "One Tree Hill" was in #6.18 "Searching for a Former Clarity" of the sixth season.
Read our EXCLUSIVE interview with Barbara!
Check out Barbara Alyn Woods' filmography at IMDB.com.
DANNEEL HARRIS as "Rachel Gatina Scott"

D.O.B.: March 18, 1979
Hometown: Lafayette, Louisiana

Danneel Harris heated things up in Tree Hill as the town's sexy vixen Rachel Gatina when she joined the cast of "One Tree Hill" during its third season.

Harris began her career as a model with such companies as Juicy Jeans. Harris is widely recognized from her role as Shannon McBain in the daytime soap "One Life to Live." She then jumped quickly onto Hollywood's radar screen, landing recurring roles on "JAG" and "Joey."

Her other credits include "What I Like About You" and a guest appearance on "Mad TV."

Harris was born in Lafayette, Louisiana, and was raised in the small town of Eunice, Louisiana. She is skilled in gymnastics and her musical talents include playing the piano and singing.

After the fourth season of "One Tree Hill" was completed, Harris took time to pursue a film career where she booked roles in "Ten Inch Hero", "Harold & Kumar: Escape from Guantanamo Bay", "Extreme Movie", "Still Waiting...", and "Fired Up!". Harris also had guest-appearance roles on on "CSI: Crime Scene Investigation", "NCIS: Naval Criminal Investigative Service", "Trust Me", and "How I Met Your Mother".

Harris returned to "One Tree Hill" for a couple of episodes during its fifth season, but didn't stay long. She didn't appear on the series again until the seventh season when her character Rachel arrived back in Tree Hill as the wife of Dan Scott.

Harris currently spends her time working in film and television, and spending time with her husband, actor Jensen Ackles ("Supernatural") in Los Angeles, California.

NOTE: Danneel's was last seen in episode #7.12 "Some Roads Lead Nowhere" of the seventh season.
Check out Danneel Harris' filmography at IMDB.com.
BARRY CORBIN as "Coach Brian 'Whitey' Durham"

D.O.B.: October 16, 1940
Hometown: Lubbock, Texas

Known for his hefty portrayals of cops, military men and patriarchal figures on both television and film, Barry Corbin plays Coach Whitey Durham, the tough-minded but fair basketball coach on the CW hit drama 'One Tree Hill".

Corbin gained fame as Maurice Minnifield, former astronaut-turned-entrepreneur and all around big-shot, on the popular and critical favorite "Northern Exposure".

Born and raised in Lamesa, Texas, Corbin attended Texas Technical University where he studied Drama. He moved to New York to pursue acting after spending two years with the Marine Corps. For nearly a decade, he starred in a string of stage productions before moving to Los Angeles. While writing plays for "National Public Radio", he landed the role of Uncle Bob in the hit 1977 film "Urban Cowboy", which launched his prolific career. Since that break, Corbin's well-known film roles have included "War Games", "Nothing in Common", "The Best Little Whorehouse in Texas", "Who's Harry Crumb?", "Career Opportunities", "Ghost Dad", "Curdled", "Solo", "Inconvenienced", and "Molding Clay", "Yesterday's Dreams", "The Dukes of Hazzard", and "No Country for Old Men".

Corbin has starred on Broadway, off-Broadway and in regional theater in such roles as Henry in "Henry V", Jud in "Oklahoma!", Henry II in "Beckett", Falstaff in "The Merry Wives of Windsor" and "Macbeth", among others. Corbin also performs a one-man traveling show, which he co-wrote, called "Charlie Goodnight's Last Night" about the celebrated Texas cowboy.

Corbin currently shares a ranch with his daughter and three grandchildren in Fort Worth, Texas where they raise horses and cattle.

NOTE: Barry's final episode as starring role on One Tree Hill was in episode #4.21 "All of a Sudden I Miss Everyone" in the fourth season. He returned for one episode each in the fifth (#5.05 "I Forgot to Remember to Forget") and sixth (#6.24 "Remember Me as a Time of Day") seasons.
Check out Barry Corbin's filmography at IMDB.com.
CRAIG SHEFFER as "Keith Scott"

D.O.B.: April 23, 1960
Hometown: York, Pennsylvania

With a strong, understated presence, Craig Sheffer has a quiet intensity that transcends both the big and small screen. Demonstrating versatility and skill in a range of unconventional performances, Sheffer returned to television with his role in "One Tree Hill" as Keith Scott, a kind-hearted mechanic who has helped raise his brother Dan's (Paul Johansson) son, Lucas (Chad Michael Murray), as his own. Jealously drove his brother to shoot and kill him during the third season.

Born in York, Pennsylvania, Sheffer had a passion for acting even at a young age. He won the Best High School Actor Award in a statewide competition. He studied theater at East Stroudsburg University, where he played Valere in a production of Moliere's "Tartuffe". Immediately after graduation, Sheffer relocated to New York to pursue a career in acting.

Early auditions landed him a role in the off-Broadway play Punchy. Soon after, he found himself co-starring in the award-winning Broadway production Torch Song Trilogy. In less than a year, producers spotted his work on Broadway and cast him in his feature film debut in That Was Then, This Is Now, opposite Emilio Estevez. Sheffer also starred in the Vietnam based play G.R. Point, and won the LA Critics Drama Desk Award for his performance.

Sheffer went on to starring roles in the John Hughes comedy "Some Kind of Wonderful" and the father/son drama "Split Decisions", with Gene Hackman. He followed that with the lead role in Robert Redford's critically acclaimed film "A River Runs Through It", opposite Brad Pitt. Other film credits have included the hard-edged drama "The Program", "Sleep With Me" and "Wings of Courage". In addition, he starred with Lawrence Fishburne and Alfre Woodard in the Emmy Award-winning HBO special "Miss Evers' Boys".

He has also written screenplays and authored a novel. His production company, Sheffer Films, is currently developing several projects, including one in which he will make his directorial debut.

Sheffer ended his starring role on "One Tree Hill" during its third season in 2006 when his character was killed off. While he returned for guest-starring appearances the following season, Sheffer moved on to work on films such as "The Second Front", "While She Was Out", "Love Lies Bleeding" with Jenna Dewan, and the acclaimed TV mini-series "Into the West" in which he co-starred with Gil Birmingham, Tyler Christopher, Christian Kane, and Rachael Leigh Cook. Sheffer played Chace Crawford's father in TV movie "Long Lost Son" and starred alongside Gabrielle Anwar whom he shares a daughter with. The two later co-starred in another made-for-television movie in 2010 called "Lies Between Friends".

Currently living in Los Angeles, Sheffer is still acting in various films and television projects. When he's not working, he enjoys spending time with his family and writing poetry.

NOTE: Craig was last seen on "One Tree Hill" in episode #6.06 "Choosing My Own Way of Life". It was a flashback scene during the sixth season. Craig filmed an episode during season four, #4.10 "Songs to Love and Die By" where his character appeared to Lucas after his nephew fell into a coma.
Check out Craig Sheffer's filmography at IMDB.com.
MOIRA KELLY as "Karen Roe"

D.O.B.: March 6, 1968
Hometown: Queens, New York

Moira Kelly, best known to television audiences from her role as Madeline Hampton in "The West Wing," played a struggling single mother in the hit drama "One Tree Hill."

Born and raised on Long Island, New York, Kelly studied music in high school and pursued a degree in drama at Marymount Manhattan College in New York. While performing in a senior-year theatrical showcase, she was spotted and soon after was signed by an agent.

She made her feature film debut in "The Boy Who Cried Bitch." Her other noted film roles include "Billy Bathgate," opposite Dustin Hoffman, "The Cutting Edge," "Twin Peaks: Fire Walk With Me," directed by David Lynch, "Chaplin," with Robert Downey Jr. and director Sir Richard Attenborough, and "With Honors," opposite Joe Pesci and Brendan Fraser.

She also provided the voice of Nala in Disney's "The Lion King." Her other film credits include "Unhook the Stars," with Gena Rowlands and Marisa Tomei, and "Dangerous Beauty" directed by Marshall Herskovitz.

Kelly's previous television appearances include the telefilms "Love, Lies and Murder", "Daybreak," with Cuba Gooding, Jr., and "Remember the Daze". She received critical accolades for her performance as Helen Keller in the television movie "Monday After the Miracle" and made her television series debut as the star of the romantic drama series "To Have and To Hold."

After leaving "One Tree Hill", Moira booked guest-starring roles on the television series "Law & Order", "Heroes", and "Numb3rs". She can next be seen in the film "City of Shoulders and Noses" opposite Sean Astin and Lou Ferrigno.

Kelly divides her time with her children and husband between New York and Los Angeles.

NOTE: Moira's final episode as starring role on One Tree Hill was in episode #4.21 "All of a Sudden I Miss Everyone" in the fourth season. She returned for the 100th episode in season five titled #5.12 "Hundred".
Check out Moira Kelly's filmography at IMDB.com.