Name: One Tree Hill Web (OneTreeHillWeb.net / OTHWebnet)
URL: http://www.onetreehillweb.net
Created: November 15, 2003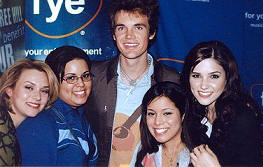 OneTreeHillWeb.net was created by Chanelle and Courtney aka - us... Nelly and Cortni :) We're two best friends who happen to be sisters and we're from New Jersey. Not only do we run this site together, we've been been designing and maintaining websites for ten years.

Before "One Tree Hill" hit the television airwaves on September 23, 2003, we had already established an on-line entertainment magazine - Fanvasion - that focused on the up-and-coming as well as the top names in music, television, and film. Our magazine business was created when we were both young teens and still balancing our high school studies - which was not the norm when most of our peers were hanging out at the mall in their free time - but having grown up in a very musical family and worked with promoting music artist and films, it made sense.

Even while working on Fanvasion, we created the necessary breaks to watch some of our favorite WB shows including "Dawson's Creek" and "Gilmore Girls", and on both shows Chad Michael Murray had a recurring role. After "Dawson's Creek" ended the network began showing promos for Chad's first starring role in a new show -- "One Tree Hill". We were actually familiar with more than just Chad, we'd also been watching Hilarie Burton as an MTV VJ on the countdown show "TRL" for years.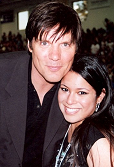 The show looked beyond interesting so it was no surprised when September 23rd rolled around of that year, we were locked into the hour of drama - after the Pilot episode we were hooked. During the first couple of episodes we did what lots of people do - we looked online to get more info on the show and its cast, but unfortunately - it was pretty limited. Other than the WB's website of generic info and a couple of fansites that mostly contained screencaps, "what's on next" and the standard cast bios. It would have been an understatement to say it was hard to find a lot of info, so we began to use any "free time" we had into launching a website as a detailed resource for our fellow fans of "One Tree Hill". The idea was to create a place online for OTH fans to go when they needed anything related to the show -- if you liked a song that played, we'll list it. If an actor wore a shirt you liked, we had it. If you wanted photos, spoilers, upcoming episode information, cast appearance schedules, games and quizzes to hold you over to the next week, where you could buy a poster, if it was airing in your country... etc. Whatever question you had, we wanted a site to provide the answer because there was very little - if anything - for us when we tried. We simply wanted a source for US and International fans to be able to go to for a show we felt so passionate about.

OneTreeHillWeb.net was created in the Fall of 2003 and the title was created because while the show was a tangled web of secrets and drama, we wanted our site to be a web of everything related to the show -- and it has become exactly what we envisioned. After seven seasons, two networks, rotating cast members, over fifteen sub-sites, and a world of information - we still work around the clock balancing this site and our companies to bring you everything you need as a dedicated fan of the show. You won't find another website, resource, "fan-site", etc. that brings you this amount of original and exclusive information.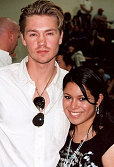 Having said all of that, while we don't try to be the "best", the most "popular", the "first", or even brag or boast about all of our accomplishments with the site - we simply are the largest One Tree Hill fan resource out there due to the outrageous amount of content and our network of sites! While we hoped, we never thought this site would have been as successful as it is and we owe a great deal of that to the people (fans, cast, and crew) who have donated their time, ideas, content or photos over the years, sent us feedback, or simply made an anonymous visit.

The success of OTHWebnet has been able to bring you some of the most exclusive material, including interviews with the cast and complete guides to the music and fashion of the show. We've also been able to reach fans all around the world! OTHWebnet went from having 100 visitors a month to reaching 15 million a month. In recent times we've reached over 160 million in a single year!

As of 2010, we're still running our magazine (as well as three other companies), we're still in school and we also continue to remain dedicated to this site, dedicated to visitors, and dedicated to the show. But, hey - if there's anything you want that is not on our site, feel free to email us. We appreciate and try to respond to all emails.

Thank you for reading, for checking the site out, and for your support.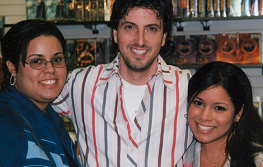 Don't forget to watch "ONE TREE HILL," Mondays at 8pm/7c only on The CW!