If you are planning a trip to Wilmington and would like some tips on where to stay and dine, check out North Carolina's Cape Fear Coast.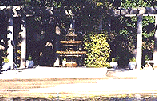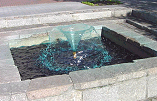 The Bridge: Featured in the show's opening credits is actually called "6th Street Bridge". It is located just past Red Cross Street on North 6th & Hanover Street.

Karen & Lucas's House: 1829 Wrightsville Avenue. [view photo]

Brooke's House: 2314 Tattersalls Dr. [view photo]

Dan & Deb's House: Will be on the left of Country Club Road, it's a private residence. [view photo]

The Beachhouse: On Pleasure Island ... located at Carolina Beach, on the main road. It is also a private residence.

Dan Scott Motors: Is on Market Street. [view photo]

Keith Scott's Body Shop: Is really called Performance Imports. Located at 19 Covil Avenue, just off Market Street and behind the car dealership.

Karen's Cafe: In the "Pilot" episode Karen's Cafe was actually Port City Java-Downtown @ 300 N. Front Street. It was later moved to the corner of Front & Grace Streets. You will know it's Karen's Cafe, since you can not actually enter the shop and there is also a fake door with a note from The WB. [view photo]

The Rivercourt: Right across the river from the downtown Riverfront area, right beside the USS North Carolina Battleship. [view photo]

TRIC (Karen's Nightclub): Located on the corner of Front St. & Marsteller St. [view photo]

Tree Hill High: Exterior of the school is Cape Fear Community College, located on the corner of Red Cross & 2nd Streets. [view photo]

Whitey Durham Field House: Exterior of the gym is Schwartz Center (CFCC Campus), located on Front St. & Hanover St. Basketball games are filmed at Laney High School on Sundays, located on 2700 North College Road. Away games are filmed at Topsail High in Topsail Beach.

The Riverwalk: Is really named "The Riverfront" Cape Fear River, located along Water Street which is in front of the Federal Courthouse. [view photo 1 & 2]

Lingerie Store: Is an actual store (Beanie + Cecil), at 18 Market St. between Water & Front St.

* In episode #102 "Are You True?" where everyone attends the Tree Hill Annual "Burning Boat Festival", was actually held on the Riverfront Downtown. [view photo]

* In episode #107 "The Search For Something More" when Brooke and Peyton crash a college party, the scene where Peyton is drugged on the steps are actually the steps of the Federal Courthouse. [view photo]

* Also in episode #107 when Nathan & Haley have their first date, tables where set up on The Riverfront for their restaurant/dinner scene.

* In episode #112 "Hanging By A Moment" Keith and Lucas' accident was filmed on the corner of Princess & 3rd Streets, downtown. Some of the hospital scenes were filmed in New Hanover Regional Medical Center on 17th Street. However, Lucas' hospital room was at the studio. [view photo]

* When Brooke & Lucas have their first date playing pool, in episode #108 "With Arms Outstretched" they are actually at Bluepost Billiards. Which is located at 15 South Water Street.

* In episode #114 "Suddenly Everything Has Changed" when Brooke tells Peyton & Haley that Lucas broke up with her, they are in the mall shopping. That same mall is actually called Westfield Shoppingtown-Independence, located on the corner of Independence Blvd & Oleander Drive. Also, in the same mall is the carousel where Lucas and Nikki go in episode #115 "The First Cut Is The Deepest".

* The cheerleading competition in episode #116 "Spirit In The Night", was filmed at UNCW's Trask Collesium.

* In the opening scenes of Season 2 (#201 "The Desperate Kingdom of Love") everyone is at "Dan's Funeral". This scene was shot at Graystone Inn located on 100 S. 3rd Street.

* During "Dare Night" (#205 "I Will Dare") Felix has everyone doing crazy stunts around town. The arcade (where Anna and Lucas have pizza) and miniature golf course scenes were shot at Jungle Rapids Family Fun Park at 5320 Oleander Drive.

* In episode #206 "We Might As Well Be Strangers", Peyton meets Chris Keller as she post a flyer for Tric in a local CD store. The store is called CD Alley, located at 8 Market Street.

* When Nathan visits Taylor at "The Swinging Donkey Bar" in episode #218 "The Lonesome Road", it's actually a restaurant/bar called "Hell's Kitchen" at 118 Princess Street.