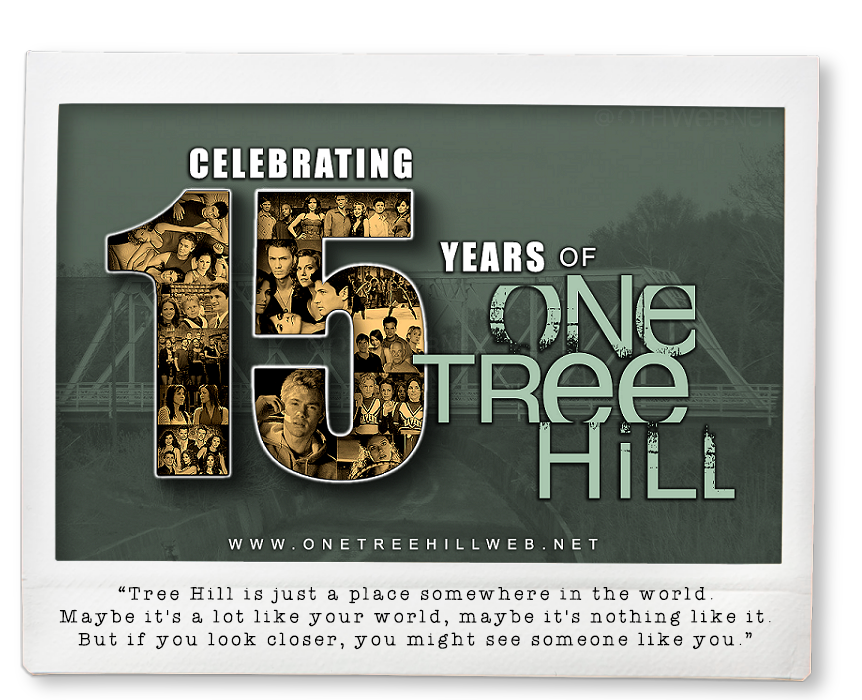 "Somebody told me that this is the place
where everything's better and everything's safe."

September 23, 2003
-
-
-
Today marks the 15th anniversary of the premiere of "One Tree Hill" on The WB Network. Who would have thought that ONE show could bring more than just 'entertainment', but life-long memories, new friendships that could last forever, unforgettable moments, and most of all: an #OTHfamily? Well, this 'little show that could' did just that, and almost two decades later it continues to draw in new fans of all ages that we welcome with open arms into our OTH fam.

We had a special giveaway planned for today to mark #OTH15Years, but we're going to save it for the 15th anniversary of OneTreeHillWeb.net in November because we feel that helping Wilmington, North Carolina (aka "Tree Hill") -- which served as the home of OTH production for nine seasons -- deserves our utmost attention right now.

The women of OTH have joined together for a CrowdRise campaign to help with the aftermath of Hurricane Florence, which struck Wrightsville Beach earlier this month causing damage, death and pure devastation across the Cape Fear area.

"There is only ONE Tree Hill, and it's your home." Let's help what's been our 'home away from home' for so many years -- please join the #CapeFearlessChallenge.
For more information on how you can help, please visit: https://www.crowdrise.com/o/en/campaign/capefearlesschallenge

CONTINUE ON TO ONETREEHILLWEB.NET